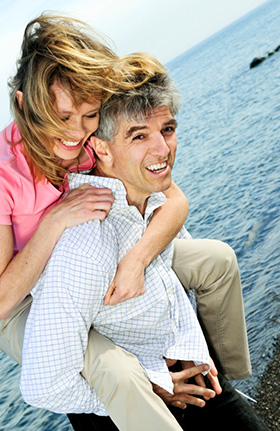 Are you dealing with damaged or broken teeth? Do you hide your smile or avoid the foods you love because of your dental issues? The Greeneville Dentist team is here to help. You don't have to deal with these issues thanks to our amazing restorative dental options. Stop working around problem teeth and start enjoying your life a little more!
We offer a number of restorative dentistry services, including the following:
Dental bridges – Dental bridges are an effective replacement for missing teeth. A bridge may be used if you still have natural teeth on both sides of a gap caused by a missing tooth or teeth. A bridge covers the natural teeth surrounding the gap. Bridges are strong and can improve oral health, and give you the ability to eat and speak normally.
Dental fillings – Fillings are used for teeth that are decayed and fractured, but not enough to warrant a completely new tooth. Fillings can prevent more serious dental issues from developing. We are able to create tooth-colored fillings made of composite materials, as well as resins and porcelains.
Dental bonding – Created with composite resins, dental bonding is a good option for fixing smaller issues, such as a small cavity or chip in the tooth. The bonding material is durable and made to match the color and texture of your natural tooth.
Inlays/Onlays – An inlay is a restoration used to restore decay on the inner portion of your tooth, while an onlay is used for the biting surface of a tooth. Inlays/onlays are strong and create a natural look for your tooth. When this restoration is necessary, the tooth is prepared to receive the inlay/onlay much like it would be for a filling, but the inlay/onlay is prepared in a lab and then placed into your tooth when it is ready. Patients may need a temporary filling while waiting for the restoration.
Restore Your Smile
Our team at The Greeneville Dentist can restore your smile in the way that would best fit your specific situation. Call us today to get started! We will help you determine which treatment option would be best for you.