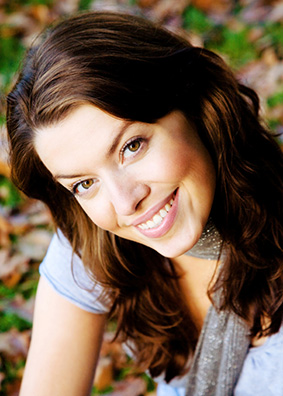 If you are unsatisfied with your smile, there are a number of options to make improvements, but one of the simplest, most effective ways is with dental veneers. Veneers can repair damaged, discolored, misshapen, broken teeth, and more. Our team at The Greeneville Dentist can provide you with top quality veneers to rectify a number of dental issues or cosmetic imperfections.
Get More Beautiful Teeth with Veneers
A dental veneer is a thin shell, almost like a wafer, made of ceramic or a resin-based composite. Though they are very thin, veneers are durable enough to cover dental imperfections for years, as long as they are cared for properly. They are bonded to the surface of your teeth and can improve the following issues:
Teeth that are extremely discolored
Worn teeth
Broken or chipped teeth
Misshapen teeth
Weak teeth
Large gaps between teeth
Teeth with minor bite issues
The Advantages of Veneers
Dental veneers are custom-made for each patient, so they will appear natural. We make veneers to match your original teeth in color, shape, and size. They also withstand staining, so you don't need to worry about them becoming discolored from coffee drinking or other activities that typically stain teeth. Your mouth usually handles veneers very well, so patients shouldn't experience any unusual discomfort or sensitivity after veneers are placed. We have to remove a miniscule amount of enamel in order to bond the veneer to your natural tooth, but other than that, the procedure is not too invasive. Veneers can also brighten teeth that have resisted whitening in the past.
Call Today
The Greeneville Dentist team will work with you to create natural looking dental veneers to help improve your smile. Call us today to set up an appointment or to learn more about veneers and the many other services we offer!