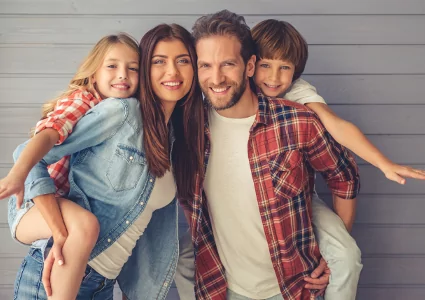 Have you had to go to multiple dentists to take care of your family's oral health? Imagine how much simpler it would be to just go to one place to get the proper care you, your kids, and perhaps even your elderly parents need. Here at The Greeneville Dentist, we offer a number of services to help make your life a little easier and to keep the entire family's teeth in great health.
Our Services
We offer different types of dental services, including preventative, restorative, and cosmetic. Learn more about each type:
Preventative Services – A lot of dental issues can be prevented with good oral hygiene habits and routine dental cleanings and exams. Even if you and your children brush and floss regularly, dental cleanings are important in order to remove plaque and tartar. Some things simply can't be eliminated even by practicing good habits at home. We can also prevent problems from growing into something larger than they need to by catching potential issues early.
Restorative Dentistry – If you have dental problems that have led to pain or discomfort, we can also help restore your teeth back to health. We offer restorative treatments such as dental crowns, root canal, dental implants, bridges, fillings, bonding, inlays and onlays, and more. We use our CEREC machine to create dental crowns in just one day.
Cosmetic Treatments – Dental work doesn't always have to be about what you need—what you want for your smile is important too. We provide teeth whitening, dental veneers, orthodontics, and Invisalign to help mask or correct cosmetic flaws, brighten your smile, and more.
Care for the Whole Family
Come visit The Greeneville Dentist to take care of any of your family members' dental needs. We will work hard to make all of your loved ones feel comfortable and to provide the variety of care you may require!