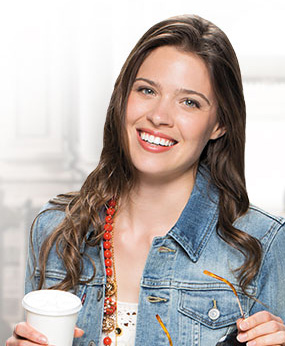 Have you put off getting your teeth straightened because you don't want metal braces? Invisalign clear aligners may be the best option for you. This is a convenient and subtle option for straightening your teeth without drawing much attention to your teeth during the process. Here at The Greeneville Dentist, we can help fit you for Invisalign and get you one step closer to the smile you've always wanted.
What is Invisalign?
Invisalign offers a more discreet way to straighten your teeth because it is made with a clear, BPA-free plastic that many people won't even notice. If you choose to proceed with Invisalign, we will make an impression of your teeth and create a plan for the entire duration of your treatment. You will receive all the aligners you need up front and switch them out every two weeks. You'll come visit our team about every few months to ensure that everything is progressing as it should.
The Benefits of Using Invisalign
Invisalign is a great option for many people with crooked, overcrowded, or misaligned teeth. Following are some of the benefits:
Subtle – Your friends and peers may notice improvements in your smile, but the aligners will be so subtle that many people might not even know you are wearing them.
Convenient and Flexible – Invisalign should be removed while eating and taking care of your teeth, meaning you can easily maintain your normal diet and oral hygiene habits. You should wear your aligners for 20-22 hours a day to get the most out of your treatment, but they can easily be removed when necessary.
Easy to Clean – Because they are removable, it's easy to keep your aligners in great shape!
Comfortable – Invisalign is made of a soft plastic that shouldn't irritate your mouth and gums.
Learn More
Call our team today if you think Invisalign may be the right option for you. We will help you get started as soon as possible!